The information on the map below is now out-of-date – thank you for bearing with us while we work on updating it. If you're looking for up-to-date details of in-person Shared Reading groups happening around the UK, please visit this page instead.
If you're looking for an online Shared Reading group, head over to our Reading Room site to book your place.
700

Groups around the UK.

10,000+

Readers a year.

93%

Feel better.

84%

Make new friends.
Search for a reading group
Search by city or postcode
Sorry, no location could be found, please search again
Or select your region from the list
Back to all groups
What is Shared Reading?
Shared Reading brings people together in small groups to read aloud a book, short story or poem.
Group members can choose to read, share personal reflections, or simply listen – it's a welcoming space for individuals to form real connections with the literature, each other and themselves.
What happens at a Shared Reading group?
A trained Reader Leader will select, sometimes with the help of their group, texts to read each week. Texts are chosen because they deal with some of the complexities of human experience. Reader Leaders will make sure individuals' thoughts and feelings are recognised and valued.
Who is Shared Reading for?
Shared Reading is for everyone. Many people who come will be experiencing a transition – bereavement, retirement, a change in health, or within their social life. Shared Reading groups provide a warm environment that people want to keep coming back to.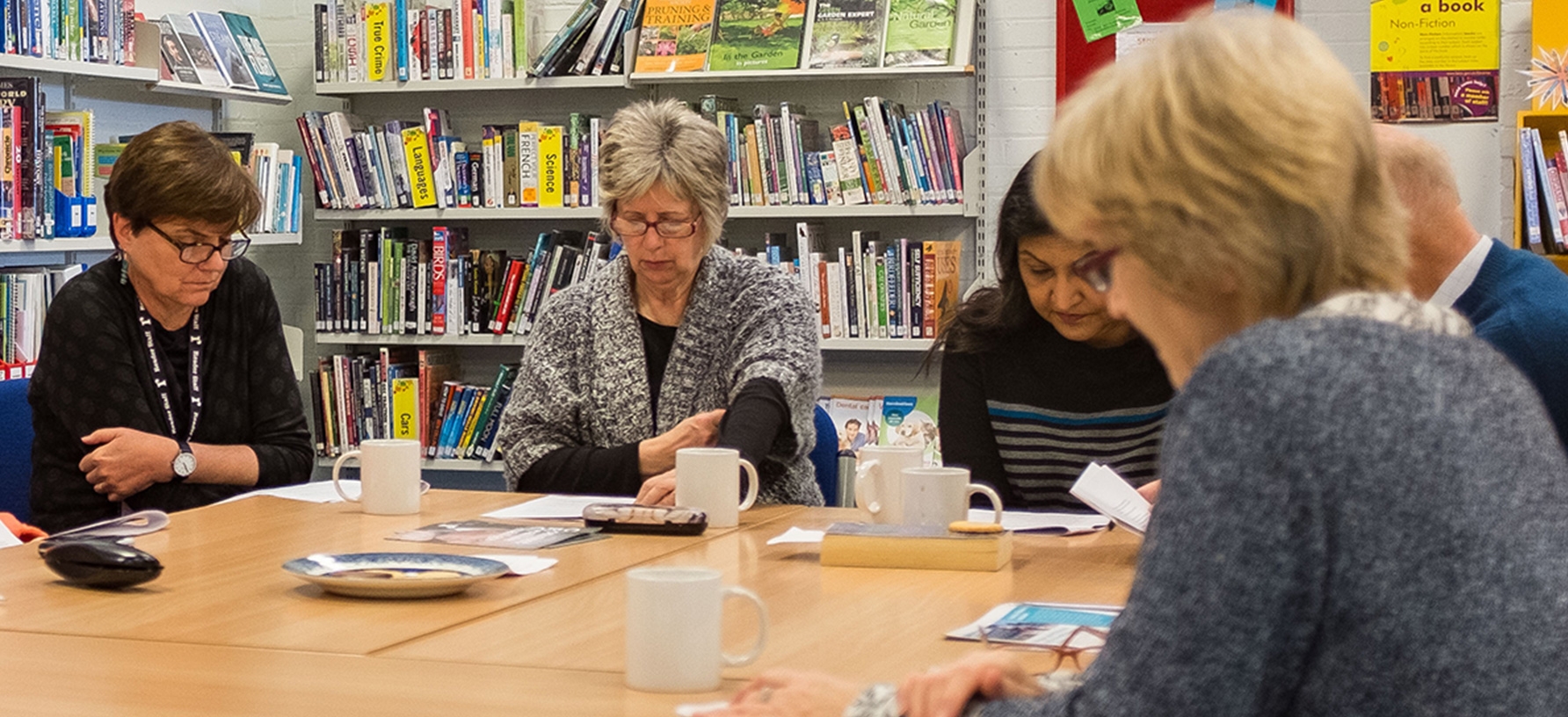 Contact Us
Get in touch and be part of the story
You can also speak to us on:
0151 729 2200